MRI of ankle sprain: the association between joint effusion and structural injury severity in a large cohort of athletes The authors set out to determine whether presence and amount of effusion in the tibiotalar and talocalcaneal joints are connected to an increased...
read more
Chest computed tomography findings of coronavirus disease 2019 (COVID-19) pneumonia A retrospective analysis of chest CT features in COVID-19 patients showcased the importance of CT imaging and follow-up scans for a timely diagnosis of the novel pneumonia disease....
read more
As with any emerging field, reporting of radiomics suffers from many methodological inconsistencies. This article provides important recommendations to improve future works, preferably from the very beginning of the experiment. Article: Quality of science and...
read more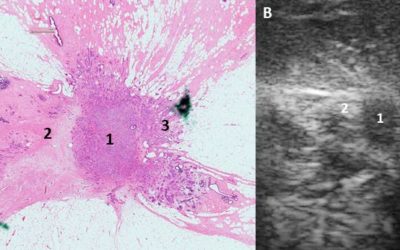 Optoacoustic imaging is a new modality that combines ultrasound and laser light provides improved insight into molecular characteristics of breast cancer. Article: Optoacoustic imaging of the breast: correlation with histopathology and histopathologic biomarkers...
read more